Professional
Roll On Refill Wax - Zinc Oxide and Cotton, Jojoba and Almond Oils Professional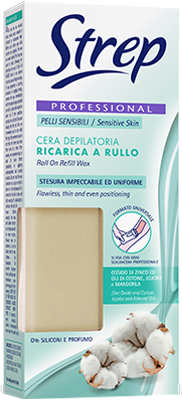 Sensitive Skin
The Strep hair removal Wax ensures long-lasting, professional style hair removal. Thanks to the convenient roll-on applicator, an impeccable, thin and even layer is guaranteed.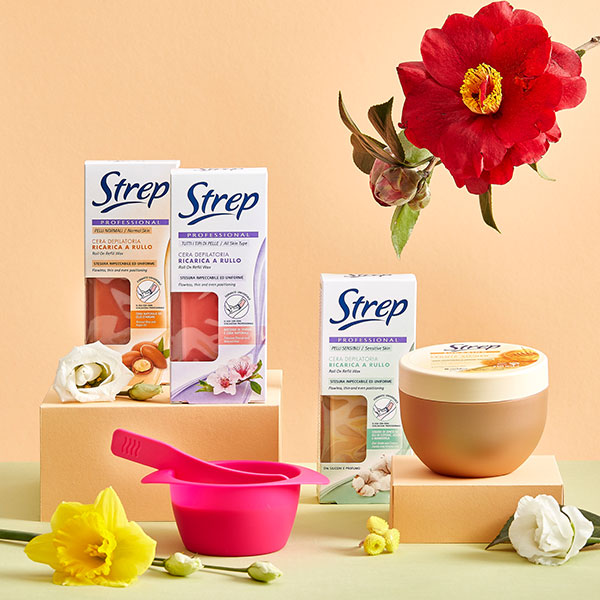 It contains three cosmetic oils (Cotton, Jojoba, Almond) to adhere perfectly to the hair and less to the skin: allowing softer removal and leaving the skin soft and smooth as silk. The Zinc Oxide formula, specifically for sensitive skin, contains no silicons, dyes or perfumes.
What's inside
1 wax refill 100 ml
How to use
Before use, check your skin reaction by applying the wax on a small part of the area you wish to treat, following the directions for use. If after 24 HOURS there is no adverse reaction, you can begin waxing. If you experience a burning sensation or tingling feeling, remove the wax immediately with the special wipes provided or with a cotton ball soaked in olive oil.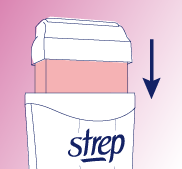 Step.1
Place the wax rell in the wax heater and insert the plug into the socket. Wait until the wax has completely melted, usually about 18 to 25 minutes (*carefully follow the directions on the wax heater). During hair removal, you can leave the heater plugged in because thetemperature adjusts independently. When you unplug the heater, the wax will remain at the optimal temperature for about 15 minutes. Remember to unplug the heater after use.
Step.2
Before applying the wax to the skin, and without removing the wax rell from the wax heater, roll the clean applicator over a cloth to
evenly coat the surface with wax and ensure that it slides smoothly.
Step.3
Ensure that the skin is completely clean and dry. Then, apply a layer of wax as thinly and as evenly as possible on the area to be treated, in the direction of hair growth, while keeping the skin taut.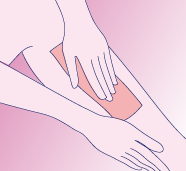 Step.4
Apply a strip and rub along the strip several times to ensure it adheres well.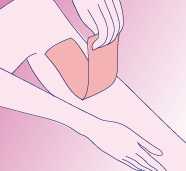 Step.5
Take one end of the strip and pull away in the opposite direction to hair growth, while keeping the strip as close and parallel to the skin as possible. Each strip may be used several times, as long as it still adheres well. After hair removal, remove any wax residue with the Strep after wax wipes or use a cotton ball soaked in olive oil.