Crystal
Crystal hair removal strips for face and sensitive areas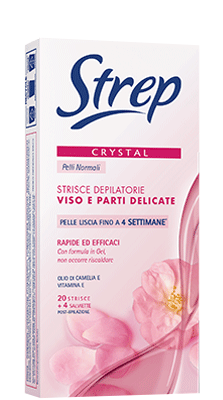 Normal Skin
Crystal Strep strips are a fast, easy and practical way to remove body hair. Thanks to their Wax Gel Formula, these strips are ready to use; no warming or rubbing is required. Formulated with Camellia seed oil and Vitamin E, known for their hydrating and skin-protecting properties, these strips remove hair down to the root while leaving your skin soft and smooth for up to 4 weeks*.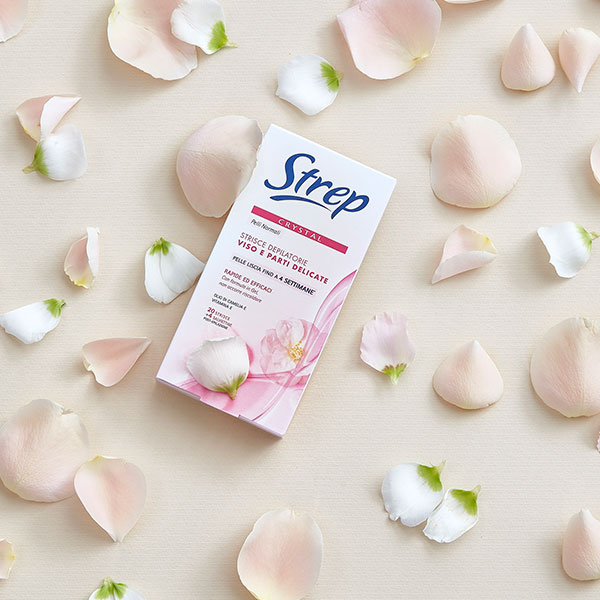 Their regular use will make your body hair grow thinner and weaker. The soft and flexible fabric strips adhere perfectly to the skin, for greater comfort.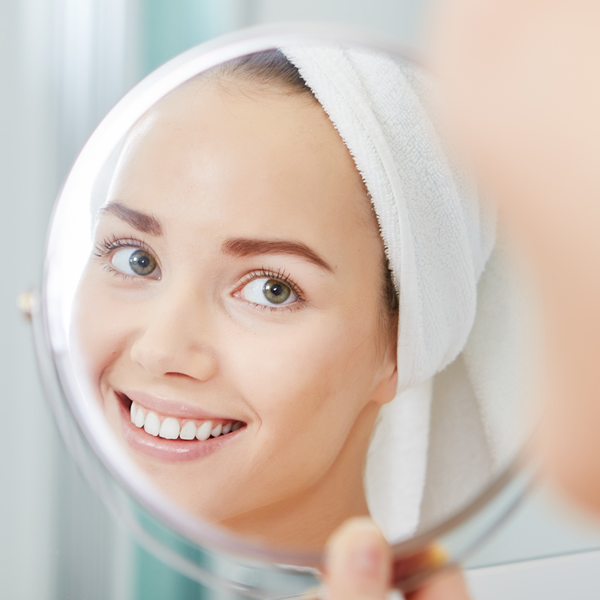 What's inside
20 STRIPS
+ 4 AFTER WAX WIPES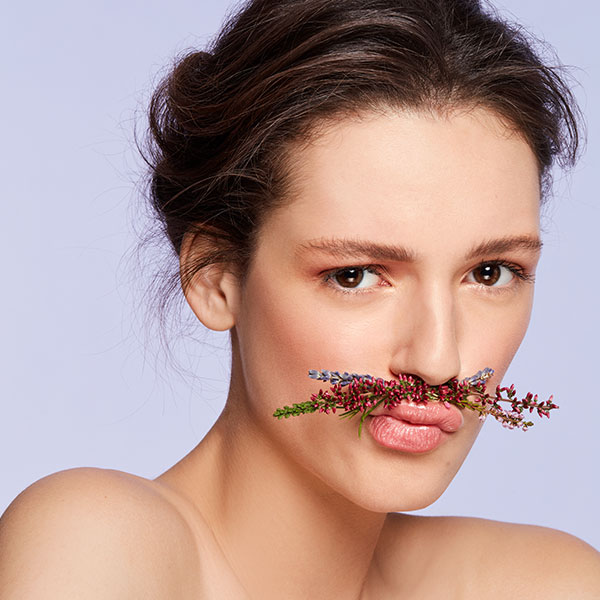 UPPER LIP
Treat the two sides of the lip separately. Hold the skin taut with one hand and rip the strip quickly and firmly, from the corner of the mouth towards the nose. Repeat on the other side.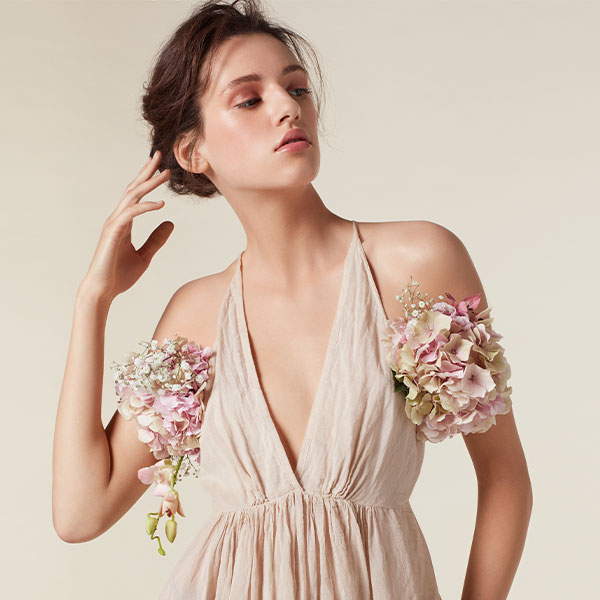 ARMPITS
Treat this area in two steps if your hair grows in two directions. Apply the strip on the upper part of the armpit, smooth it carefully, and rip it downwards. Apply another strip on the lower part of your armpit and rip it upwards.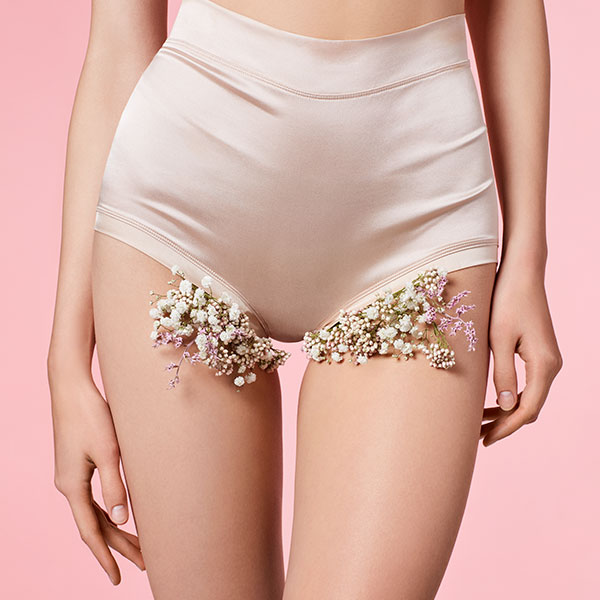 BIKINI LINE
We recommend treating a small area at a time. Bend the leg outwards and hold the skin taut.
How to use
Using this product is simple and quick. Before removing hair, make sure that hair is between 2 and 5 mm long, and if there is excessively long hair, cut it first with scissors. The skin must be completely dry, not oily or greasy.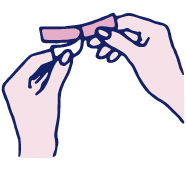 Step.1
Separate the two layers of the strip without warming or rubbing them.
Step.2
Apply the strip to the area to be waxed in the direction of hair growth, press it firmly with your hand to make sure it adheres well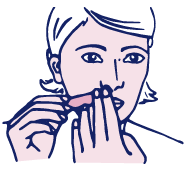 Step.3
Hold the skin taut with one hand, grab the bottom end of the strip and rip it against the direction of hair growth with a firm movement while keeping the strip close and parallel to the skin. Repeat if needed. Each strip can be used until no longer effective.
Step.4
After waxing, remove any residues with the after-wax wipes provided or with a cotton pad soaked in olive oil. Never use water or alcohol to remove wax residues